Welcome To
City View
Community High School 
501 1st Street SE Cedar Rapids, IA 52401 | 319-558-2093
A message from our principal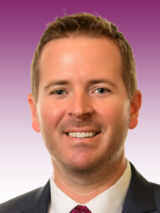 Welcome to City View Community High School, our community's newest high school! This new magnet school exists as a compliment to our outstanding comprehensive high schools and as another option for our students and families.
In our quest to attain the District vision of "Every Learner, Future Ready," our school's vision is "To Unleash Human Potential." Our school is heavily immersed in our community and driven by the passions, interests, and goals of our students. Students at City View Community High School learn the same standards and are required to take the same assessments as all our other high schools. Our students also have full access to all the co-curricular opportunities other schools provide. So how are we different? Our students learn through hands-on community projects and tailored learning opportunities and experiences driven by their interests and needs. A single course can help a student meet a multitude of standards across many disciplines, freeing up a student's time to explore their interests and build their workplace and life skills.
Located in the heart of our city, our students have the full advantages downtown has to offer: an amazing library, a myriad of museums, access to recreational areas and activities, quick access to city transportation, and, of course, access to a multitude of outstanding local businesses. City View Community High School is open to any 9th and 10th grade student living in the Cedar Rapids School District attendance boundaries by applying to the Districts Magnet School Lottery.
With gratitude,
Dan DeVore
Principal